Day Trips
Located on Tortola's West End, Ewing house has walking access to excellent beaches for sunbathing, swimming, snorkeling and surfing. West End has many excellent restaurants, a number of running/walking loops along the ocean, tennis, sailing and scuba diving daytrips leaving from Soper's Hole.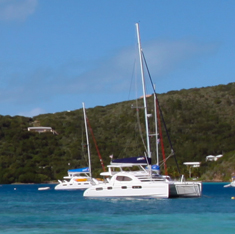 To Anegada
Anegada is accessible from Tortola by ferry on Monday, Wednesday, or Friday.
The morning ferry leaves the Roadtown ferry terminal at 7:00am and arrives in Anegada at about 8:30am. The afternoon return ferry leaves in Anegada at 5:00pm and arrives back at the Roadtown terminal at about 6:15pm. The round trip fare is $50.
To Josh Van Dyke
Jost Van Dyke is accesible either via ferry from West End or by boat rental or sailing charter.
There are three small areas to visit. On the west end of the island is a small beach that usually has very few people on it. In the middle, where the ferry comes in, is Foxxy's and the central little strip of restaurants and stores. On the east end are the two little restaurants, both with dock access.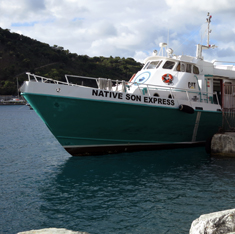 To Marina Cay
Marina Cay is an easy day trip as there is a free ferry daily to this little island just east of Beef Island on East End.
The island is small, with a house from the 1930's (now a small library) on the top of the hill and a Pusser's restaurant down by the beach. Best to get there early to get one of the fixed umbrellas.