Relax
Located on Tortola's West End, Ewing house has walking access to excellent beaches for sunbathing, swimming, snorkeling and surfing. West End has many excellent restaurants, a number of running/walking loops along the ocean, tennis and sailing and scuba diving daytrips leaving from Soper's Hole. We can arrange swimming pool, tennis and fitness center access at the Long Bay Hotel, which is a 3 minute walk down the beach. Of course, you can also just read in the shade of the porch and watch the waves roll by. The house has 3 bedrooms, each with air-conditioning, a view of the water and separate bath. Dail maid service is included in the rental.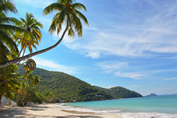 We have many
wonderful beaches.
Here's a list of the most
beautiful ones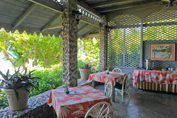 The island has lots of
good restaurants and our house
is particularly well located
for eating out.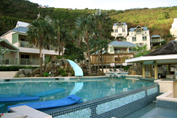 Among the SPA services
you can choose from,
Long Bay Hotel has a very nice one
right next to Ewing House.